How To Get Business Loans When Banks Turn You Down
If you are a new startup in business and don't have sufficient credit to get a bank loan, here are a couple of things you can try.
Try approaching the Small Business Administration. The SBA doesn't make loans to businesses directly but they work with lenders to provide loans to small businesses. It sets guidelines for loans made by its partnering lenders, community development organizations, and micro-lending institutions. The SBA guarantees these loans will be repaid, which eliminates some risk for the lending partners.
There are some companies who specialize in bad credit business loans. But here is a word of caution issued by the SBA:
Some lenders impose unfair and abusive terms on borrowers through deception and coercion. Watch out for interest rates that are significantly higher than competitors' rates, or fees that are more than five percent of the loan value. Make sure the lender discloses the annual percentage rate and full payment schedule. A lender should never ask you to lie on paperwork or leave signature boxes blank. Don't get pressured into taking a loan. Survey competing offers and consider speaking with a financial planner, accountant, or attorney before signing for your next loan.
One place that advertises they will work with borrowers with bad credit is CyoGate . They are associated with direct lenders that will focus on your business cash flow instead of your credit score to get your loan approved in as quickly as 48 hours and funded in as soon as five days with extremely competitive rates and terms. The business loans they facilitate typically range from $5,000 to $2,000,000 and are available to businesses located in the USA. Loans they offer include SBA small business loans.
Try talking to the vendors who will be selling you supplies and equipment. You may also be able to negotiate reasonable credit terms for these products.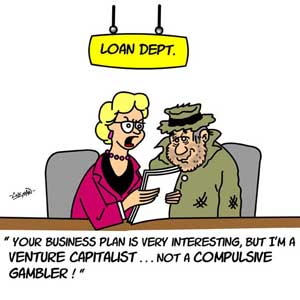 Disclosure: This website has affiliate agreements with Cyogate and Amazon.com and receives a commission on any purchases you make through our links.