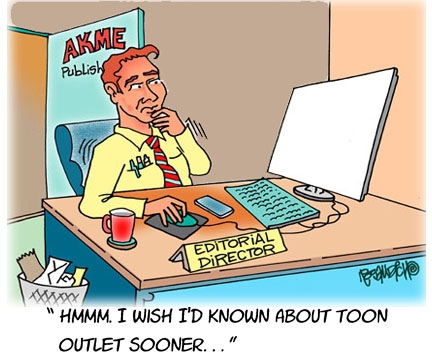 Custom Cartooning and Illustrations
Sometimes stock cartoons just won't do. In that case you can hire a professional cartoonist to design something specifically for your needs. It's a little more expensive than stock cartoons, but you get exactly what you need. Here's how we work:
You email us describing just what you need. We will quote you a price and if it is acceptable to you, we will submit a rough sketch to you for your approval.
We will send you the final drawing for your final approval. If you are satisfied we will bill you for the amount we agreed upon. You are buying all rights to this customized work unless we agree to other arrangements.

Banner by Dan Rosandich