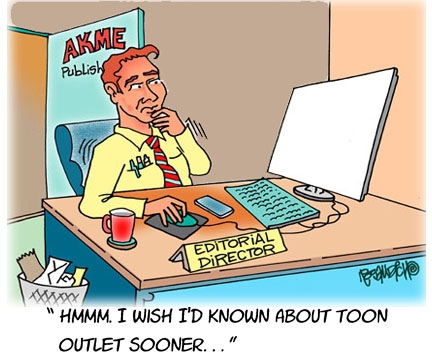 I would like to submit cartoons to you for your consideration. Even if you don't usually use cartoons, I invite you to take a look. You don't have to respond to these submissions, you don't even have to buy anything. But if you do see something you like, you can determine the price you are willing to pay. And there is no need for any up front payment -- I will bill you.
Cartoons will be on topics of interest to you and your readers. I won't overwhelm you with excessive submissions, and of course you may opt out at any time.
It costs you nothing to look and I think you will enjoy the cartoons. Sign up to receive these submissions in your email.

Banner by
Dan Rosandich